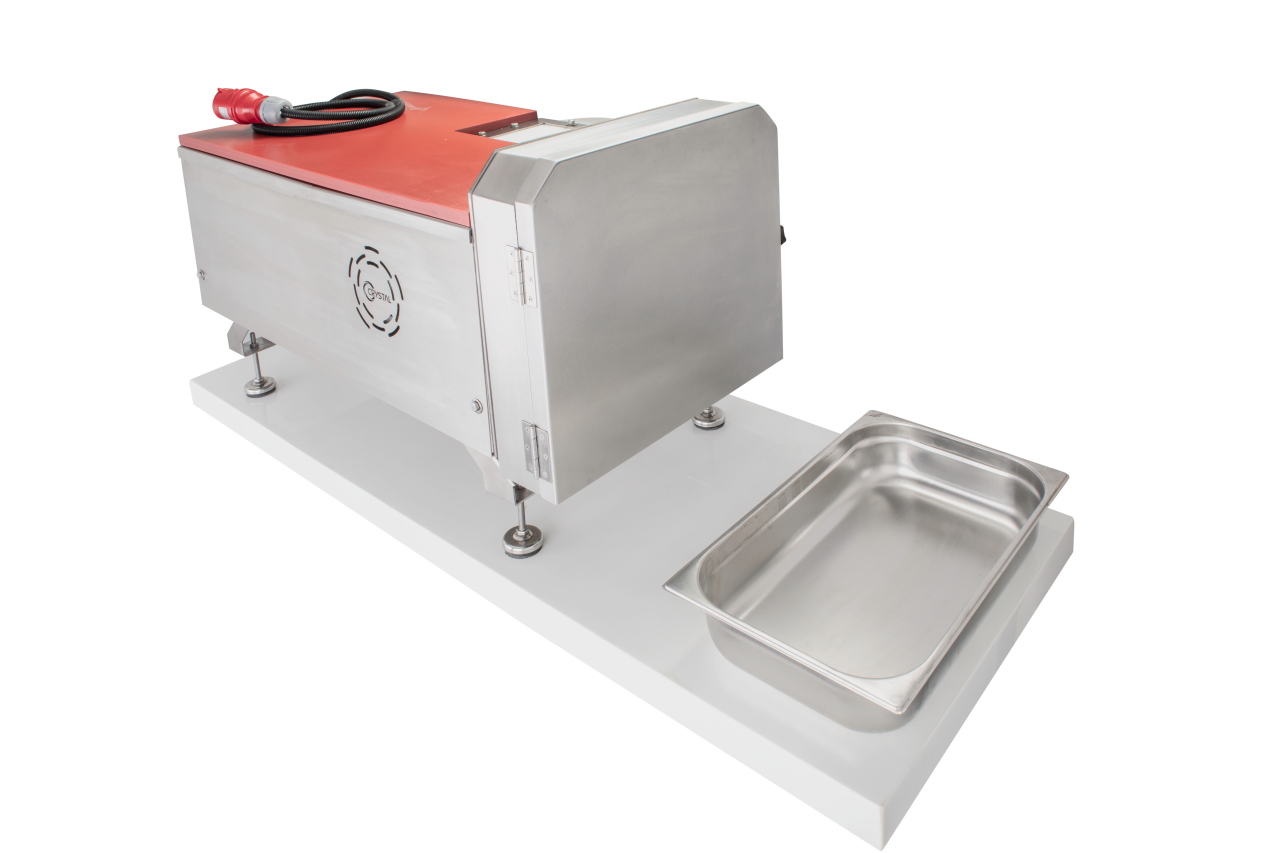 Description
It is designed for chopping meat products and hard vegetables in small and medium-sized business. It can cut cubes, julienne and fillets.
Two separate motors are used for the pre-cut (cube), sizing and pusher of the food cutting machine.
This allows to change the cutting size by adjusting the pushing speed.
Meat loading chamber of the machine is 340 mm. Meat pushing is done automatically with hydraulic piston.
The materials used in machine production are 304 stainless steel and delrin suitable for food.
There is a motor control unit (PLC), emergency button and energy fuse on the machine.
User friendly interface (PLC), emergency button and energy switch on button on the machine.
When the loading door is opened and closed after filling, the machine will automatically start the pusher. When you open the lid again, the pusher will stop.
DIMENSIONS (mm)
CAPACITY (h)
WEIGHT (kg)
HOPPER DIMENSIONS (mm)
PUSHER'S SPEED
ENGINE POWER
MEAT CUTTING TEMPERATURE ( FILLET )

925x560x540

120-150 kg

150

85x85x340

6-11 mm/s

Cutting Engine

:

1,1 kw / 3 ph /50 hz

Hydraulic System: 

0,55 kw/ 3 ph / 50 hz

-2 / +4  °C